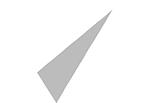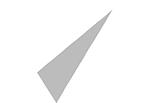 ---
Proven Experience
---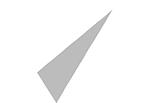 15 MINUTES FREE OFFER FOR INITIAL CONSULTATION
*Offer only valid to new patients. Terms & Conditions Apply
Physiotherapist

---
Affiliations with the Olympic Games, Commonwealth Games, European Games,
Australian University Games, London Triathlon and London Marathon.
Mountain Physiotherapy and Associates
We go beyond the symptoms, to not only supply you with the treatment, but also the tools to help you self manage to make an optimal recovery.
To apply our knowledge and experience to assist in a rapid return to full function, pain-free and higher quality of life for our patients.
Our Services

---
We offer a range of professional physiotherapy services. If there's something you don't see, please get in contact to discuss other options.
Sports Assessment
Bicycle Assessment
Equipment & Adaptations
Equipment & Workstation
Return to Work
Gait Analysis
Neurological Rehabilitation
Elderly rehabilitation
Surgical Rehabilitation
Hydrotherapy
Massage
Orthotic prescription
Occupational Health
Physiotherapy
Vestibular Physiotherapy
Pilates
Manual Handling Training
Home Visits
Medico-Legal
Occupational Health
Road/Work Injury
NEW PATIENT SPECIAL OFFER
All New Patients will receive 15 minutes free in their intial consultation
In an initial consultation patients will receive a full neurological and musculoskeletal assessment.
*Offer only valid to new patients. Terms & conditions apply
Our Fees

---
We accept all major health insurance providers and are HICAPS enabled.
Physiotherapy is exempt from GST
WORKCOVER, MEDICARE AND TAC PATIENTS WILL HAVE A SMALL OUT OF POCKET FEE
$

96
45 minutes
Full
Neurological Assessment
Full
Musculoskeletal Assessment
Treatment
$

96
30 minutes
Follow Up Treatment
Personalised
Exercise Program
Prescription
if needed
$

139
60 minutes
Full Assessment
Two
Treatment Areas
or
Complex Cases
$

41GAP

30 minutes
EPC Medicare Program
Doctors referral
required
Treatment
Frequently Asked
Questions

---
A growing selection of common queries from our clients and visitors to this website.
Appointments
What is your Privacy Policy?
Please click here Privacy Policy to see details
How do I make an appointment?
Please contact our reception on 1300 799 534 and they will help you find a time with your practitioner of choice, or with the most appropriate practitioner for your requirements.
How long is an appointment?
An initial appointment is 45 minutes long and a follow up appointment is 30 minutes long. We feel that this time is
necessary to accurately assess, treat and educate you about your injury and recovery. If you have multiple injuries
to be assessed or have a complicated injury history then an hour session may be required (this can be discussed with your therapist).
Do I need a referral?
You do not need referral from a doctor. A referral is not necessary unless you are claiming your treatment through a compensable body. If you have any queries regarding claiming your treatment please contact reception on 1300 799 534
Should I bring medical notes and X-rays with me?
Any relevant information about your condition will help the Physiotherapist make an informed assessment, so if possible please have x-rays and notes on hand.
Payment
How do I pay?
Payment is required on the day of service. Payment can be made with debit card, cash or credit card (Visa &
Mastercard). We are a preferred provider for all the major insurance companies. We have HICAPS facilities.
Cancellation policy?
We require notification of cancellation 24 hours prior to your scheduled appointment, otherwise a cancellation fee
will be incurred.
If I have private medical insurance do I need to pay for treatment?
We are a preferred provider for all major health insurance companies. We have a Hicaps machine onsite so we can give you your rebate immediately.
What health funds do we work with?
ACA Health Benefits Fund
AHM Health Insurance
Australian Unity
BUPA
CBHS Corporate Helath
CBHS Health Fund
CDH Health Fund
CUA Health Fund
Defence Health Limited
Doctors Health Fund
Emergency Services Health
GMHBA Limited
Grand United Corporate Health
HBF Health Limited
HCF
Health Care Insurance Fund of Australia
Health Partners
LaTrobe Health Services
Medibank Private
Mildura Health Fund
Navy Health Ltd
NIB
Nurses and Midwives Health
Peoplecare Health Insurance
Pheonix Health Fund
Police Health
Railway and Transport Health Fund
Reserve Bank Health Society
St.Lukes Health
Teachers Health Fund
Transport Health
TUH
Westfund Limited
Treatment
Who benefits from Physiotherapy?
Treatment helps all patients of all ages to relieve pain from muscular, skeletal, ligamentous, neurological or other soft tissue origins. The aim is to restore movement and normal body function following an illness or injury.
Do you manipulate?
Physiotherapists are trained to manipulate or 'crack' joints, it is a treatment option that we do not always need to employ. The cracking sound is release of nitrogen gas from within the joint capsule and releases pressure from that joint. The same results can also be achieved via other treatment avenues. Manipulation techniques will not be performed without your prior consent.
How many treatments will I need?
The number of treatments required for an injury will differ greatly from patient to patient. Certain people require only one treatment while others need a more intensive and supervised program over a period of months. There are multiple factors that can influence your recovery. At Mountain Physiotherapy our aim is to not only supply you with the treatment but also the tools to help you self manage to make an optimal recovery.
What should I bring/wear?
As part of our assessment and treatment we often need to see the injured area in question. Shorts for lower limb and pelvic injuries, and singlets for shoulder and neck problems. For orthotic assessments you will need your main activity shoes ie. runners, work, golf. For bike set-up your cleated shoes and bike shorts. We have a supply of singlets and shorts at our practice if you do forget.
What Conditions can be treated?
Physiotherapists can treat almost all conditions which have one of these symptoms; pain, weakness, immobility, stiffness, loss of sensation, loss of movement.
Will I be expected to do anything in between treatments?
We work in partnership with you to ensure your recovery is optimal and to minimise the chances of any relapse. Therefore, you will be given lots of things to think about and do during the week. What you do between treatments is just as important as your treatment.
Is Physiotherapy treatment appropriate for back and neck problems?
Chartered Physiotherapists are qualified to treat dysfunction to all areas of the spine from the cervical(top of spine) all the way to the sacral(bottom of the spine) region. In fact the majority of private practice physiotherapy workload consists of neck and back problems.
What is Electrotherapy
Electrotherapy includes Ultrasound, TENs, EMG Biofeedback and Interferential treatments. This can involve the use of electrical energy waves to encourage muscle stimulation, provide audible and visual feedback for muscle activation, reduces swelling, pain and muscle spasm. Therefore electrotherapy can promote healing and aid in muscle rebuilding.
Can heat and ice can be used to treat injuries?
Yes they are useful in the correct circumstances. Your Physiotherapist will direct you on when and how to apply these for your condition.
Will I be in pain after a treatment?
According to the type of your problem post treatment discomfort can occasionally occur as a result. If this occurs it should not last more than a day or two at most If you go away and are unsure, pick up the phone and give us a call.
Do you provide physiotherapy after surgery?
There are certain post surgical protocols that we follow depending on the type of surgery and surgeon you have. If you have any operative notes, instructions or scans please bring them with you to assist with keeping your file complete and direct treatment. Alternatively, we will endeavor to contact your surgeon and/or secretaries to ensure completeness.
Contact us

---
Visit our convenient Hawthorn location. Opening hours Monday to Friday 8am-8pm, Saturday and Sundays by appointment. Click on the pin/icon on the map to reveal bus, car and train travel details. Parking is available at rear.
2016 © Mountain Physiotherapy ®
Medicare Provider no. 2651025W